Power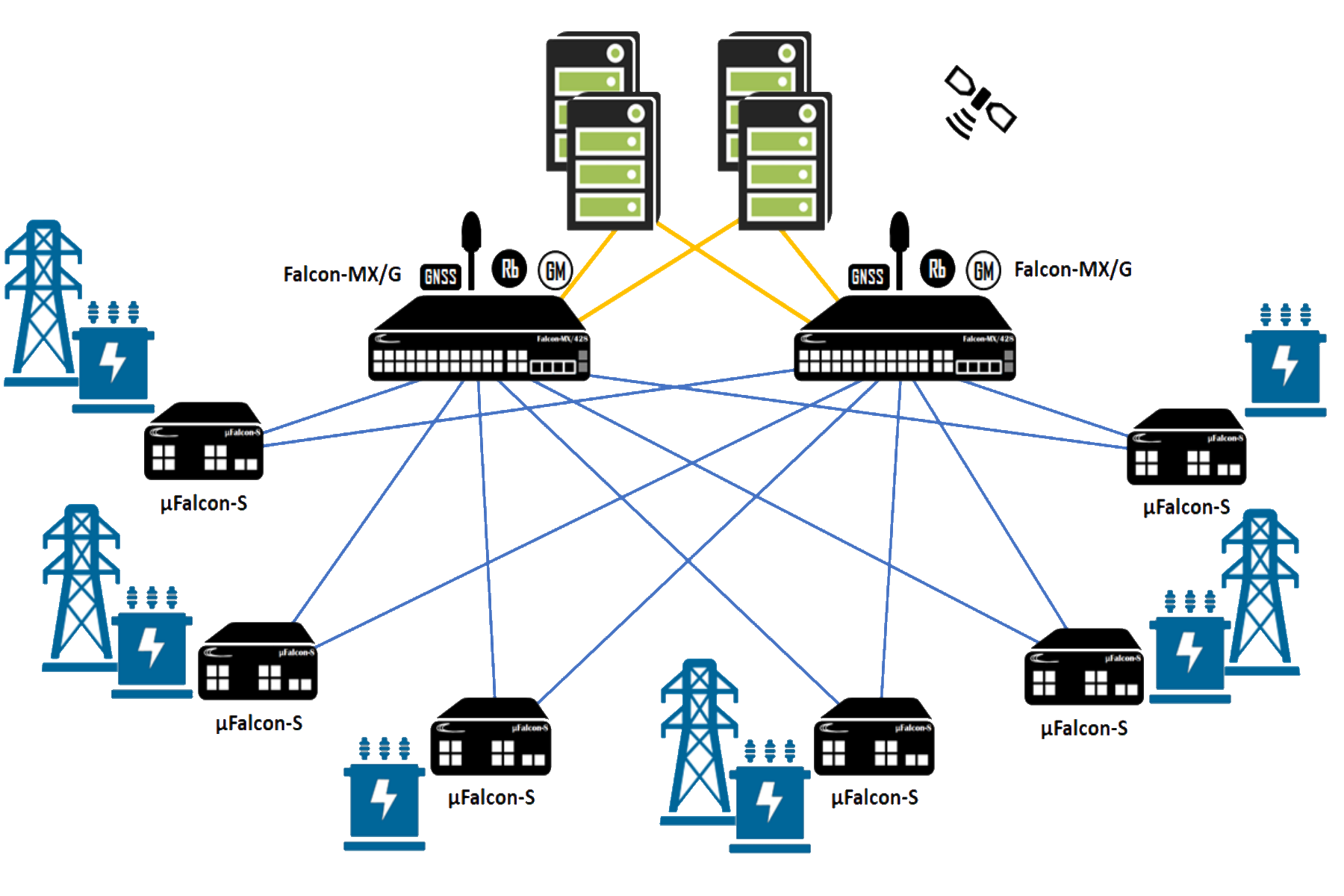 Synchronization plays a critical role in the control part of generation and transmission network.
Substations, by definition, combine one or more electrical current flows coming from different generating plants into the transmission backbones. These AC flows must be well phase synchronized as a mismatch in phase affects directly the transmission efficiency thus profitability, and in extreme cases may generate excess heat, beyond dissipation and cooling facilities, ending up with critical damages.
For decades, SCADA and other similar protocols used to be the main communication platform within the sub-stations. Suitable synchronization systems were developed and implemented.
Naturally, the IP revolution did not skip utilities that have started the migration to all IP networks; smart metering and smart grids started the process and transmission had to follow.
Legacy synchronization systems turned to be un-adequate and need to be replaced by modern platforms primarily designed for IP based networks, and naturally IEEE1588v2 became the new industry standard.
However, a seamless migration cannot be easily as in some cases entire substations cannot be shut down for periods long enough to change the infrastructure therefore it raises the need for the new standards to coexist with the legacy ones.
Fibrolan's Falcon-MX and Falcon-MTS series fully supports SyncE, IEEE1588v2 (all clock types), Grand Masters include atomic clocks which ensure more than 1 week of holdover, switching capacities of up to 160Gbps and transmission rates from 100M/Gb/2.5Gb to 10Gb. The variety of models available allows easy and cost effective "LEGO-like" design and implementation.
Furthermore, our engineering is willing to take a good look into your existing platform and, in some cases will make adjustments to facilitate the coexistence.
Additionally, power utilities have extensive telecom networks, and in many cases, these are used to provide services to third parties (both as capacity to service providers and broadband services to end-users). Such applications are similar to Telecom - Access/Edge.
Related products: